LUG has a new partner in the field of intelligent lighting solutions
LUG and CISCO are teaming up to offer advanced smart solutions in the area of urban space lighting
We consistently implement the assumptions of our Strategic Development Directions. With the aim of developing innovative, global solutions, targeted to the strategic target group of city leaders, we have started cooperation with CISCO, a world leader in the field of innovative technology. Within the framework of our cooperation, we will offer our customers advanced smart solutions in the area of urban space lighting based on CISCO Kinetic for Cities and LUG intelligent outdoor lighting.
- Collaboration with a global technology leader, CISCO System Inc., is a recognition of our longtime research & development efforts. It is also another step towards achieving the strategic goals of our Group. We are constantly developing and improving to provide our customers with world-class lighting management solutions. Our goal is to become an international leader in innovative lighting solutions. I hope that cooperation with a global brand, a leader in the field of modern technology, CISCO, will allow us to fully exploit the potential of both our companies and offer smart solutions of the highest quality.
– says Ryszard Wtorkowski, CEO of LUG S.A.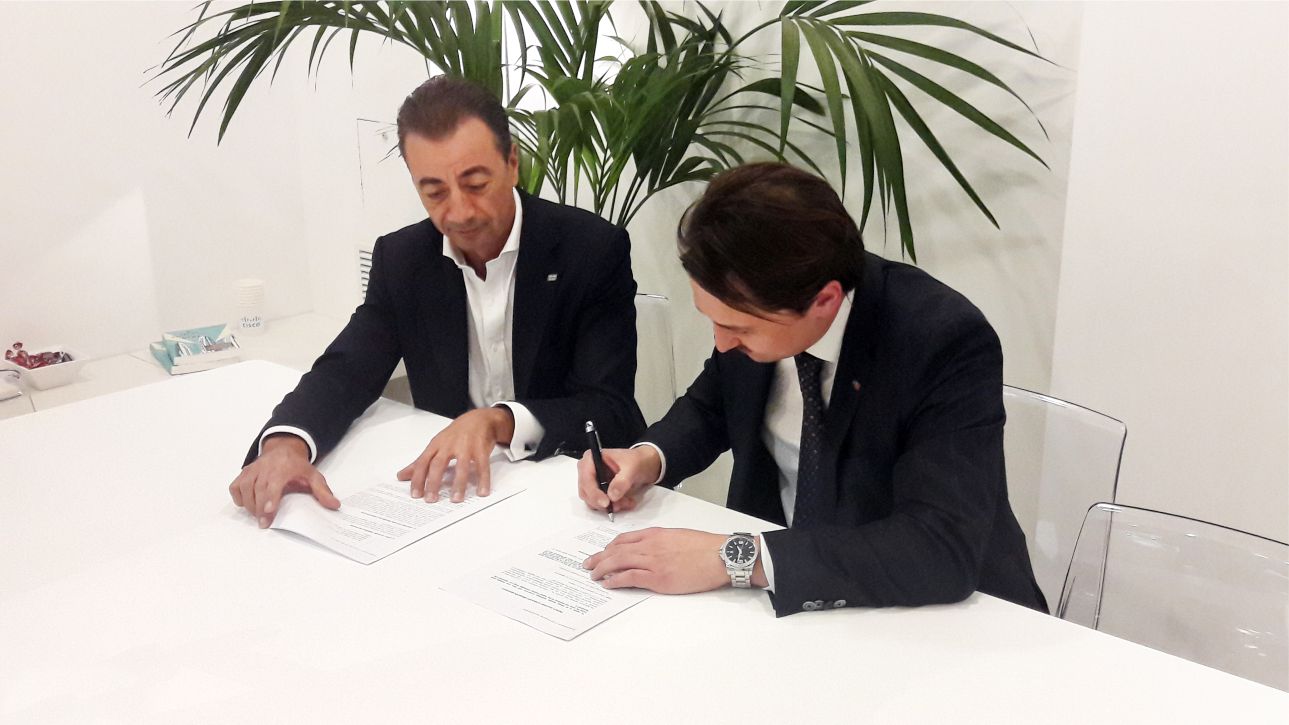 LUG S.A. Development Director Eryk Wtorkowski signs the agreement with CISCO
Smart lighting solutions developed by LUG and CISCO were presented to participants of the Smart City Expo World Congress in Barcelona, one of the most important Smart City events in the world. The first integrated, common project by LUG and CISCO is being carried out in Israel, and has already entered its strategic phase of implementation. The Israeli municipality of Gderot will get a solution ready to work immediately after the light fixtures are installed. This approach offers the end user the ability to build Smart City services in phases, utilizing intelligent LUG lighting components as the multifunction source of information, and CISCO Kinetic for the Cities as the holistic management platform.