Investor's chat with the President of LUG S.A.
We are very pleased to invite you for the investor's chat with the President of LUG, Ryszard Wtorkowski, who will deal with the results of the first non-financial report, financial results generated in 2018 and in the first quarter of 2019.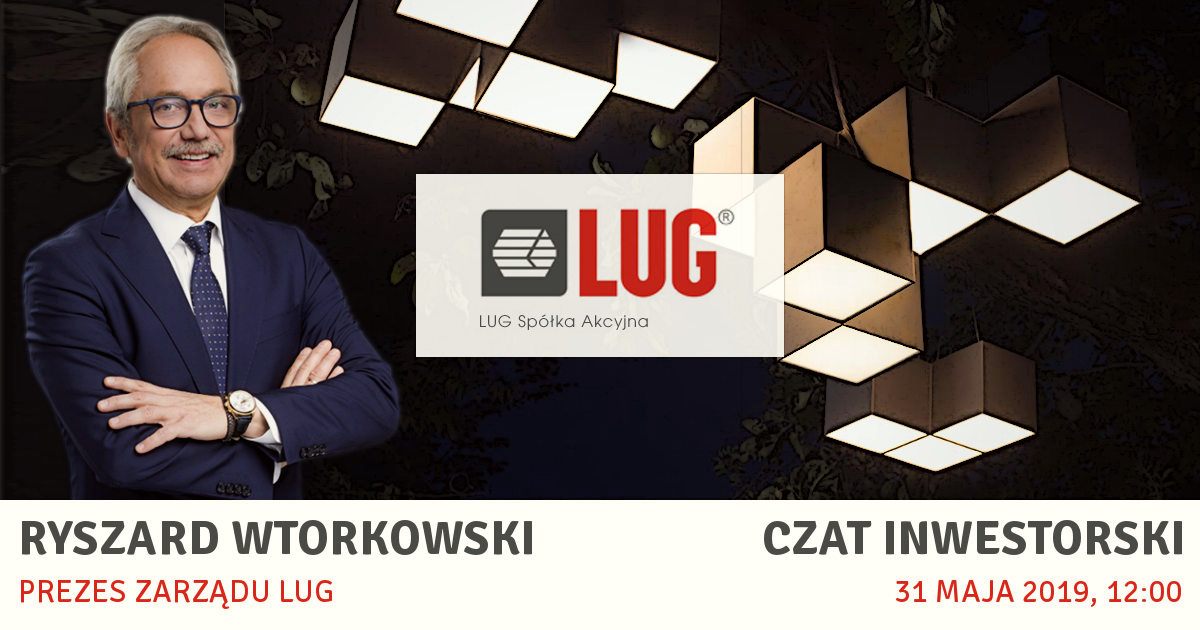 The meeting will take place on Friday, May 31, 2019 at 12.00.
LUG S.A. Capital Group is an international manufacturer of professional lighting solutions. Company's portfolio includes products dedicated to urban spaces lighting and illumination of buildings. Group's business activity is worldwide - LUG products are available in Europe, the Middle East, Africa and South America (LUG do Brasil, LUG Argentina). In the strategy for 2017-2021, the Company assumes further internationalization of business for new areas of South America.
On May 30, 2019, the Company will publish annual report with financial and non-financial results of 2018.
IF YOU WISH, ASK A QUESTION IN ADVANCE IN HERE!